35 In 1 Cordless Rotary Tool Kit
Minimalist & Lightweight, Mechanical Knob, Type-C Charging Base, 5 Speeds 25000 RPM, 2000mAh, LED Light, Combined Storage, Nail Grinder, Shield, Storage Bag
🔧MINIMALIST AND LIGHTWEIGHT: Designed with a sanded TPU exterior and a slanted front-end rubber cover to fit the fingertip.
Light and portable: 0.52lb net weight.
The cordless design does not limit the working range, both indoors and outdoors.
In-built powerful motor with a torque that reaches up to 0.9N⋅m.
Freely create and enjoy the fun of creative invention.

🔧TYPE-C CHARGING & CHARGING BASE: Type-C port can share the charging cable with mobile phones and 3C electronic devices.
2000mAh high-capacity rechargeable battery.
A full charge allows long-time continued work.
User-friendly charging base allows charging anytime, anywhere.

🔧5 SPEED GEAR & MECHANICAL KNOB: The revolutionary speed regulation ring allows one-hand control of speed.
Precise change between 5-speed options from 5,000 to 25,000 RPM.
Mechanical knob eliminates the need to reset the speed.
Start speed will be in the last before power-off.

🔧PET NAIL GRINDER & EVA STORAGE BAG: Nail grinder can easily help you solve the problem of pet nail trimming.
Four sizes of holes are available for pets of different sizes.
The innovative detachable storage case and storage neatly classify your HOTO accessories.
Say goodbye to shuffling through your toolbox to find what you need.

🔧RING LIGHT & REMOVABLE SHIELD: Rotary Tool Kit is equipped with an LED ring shadowless fill light, which reduces the shadows of the backlight, helps with detail processing, and makes the surface of the workpiece clearer.
Automatic shutdown 7s after power-off.
The snap-on shield can effectively avoid eye/skin damage from flying particles.

🔧PREMIUM HEAD CLIP & NUMEROUS ACCESSORIES: Stable attachment of the copper head clip with the spindle.
High concentricity for steady and smooth jobs.
Compatible with 3/3.2mm accessories for fine and precise artwork.
35 types of multifunctional accessories.
Carve, sand, grind, cut, polish, pet nail polish, DIY creation, handmade projects, and many other functions.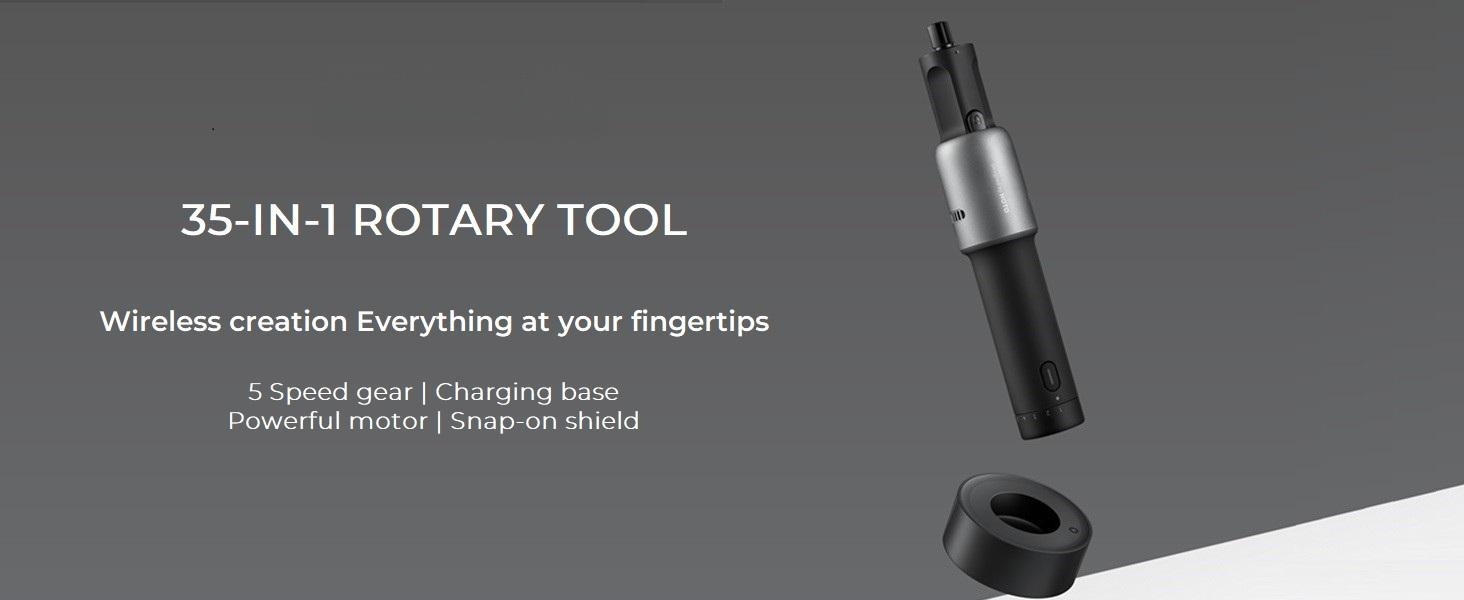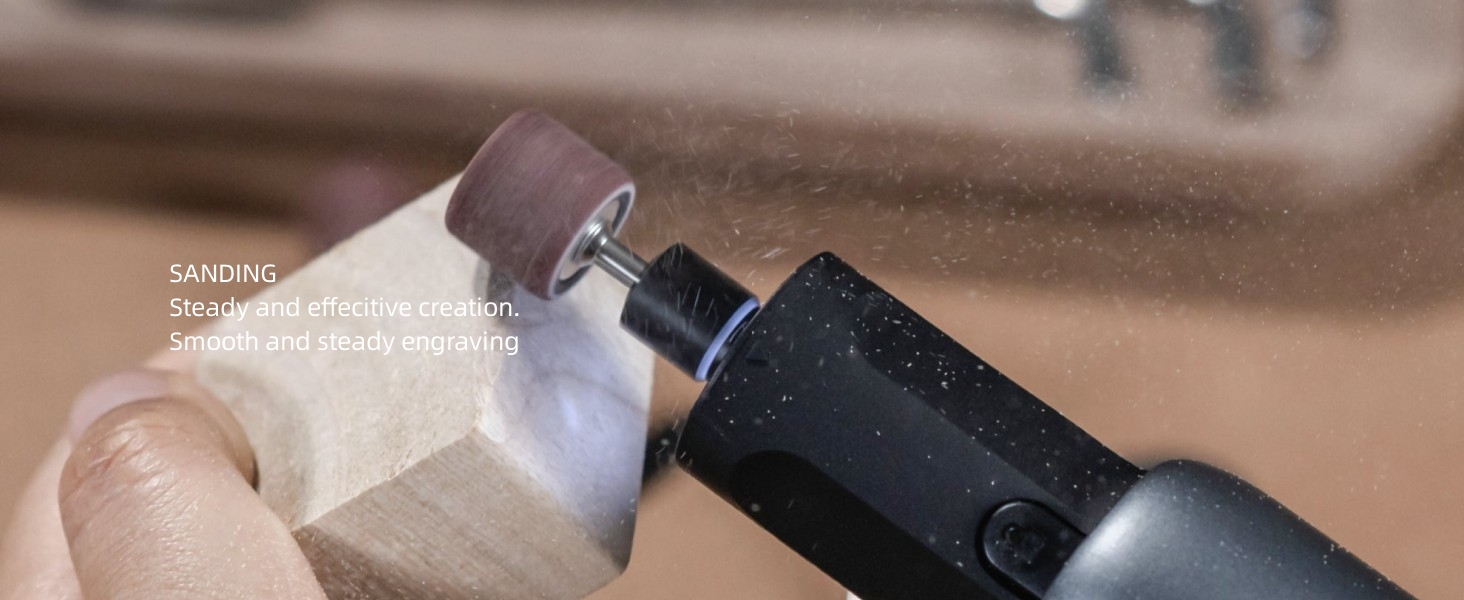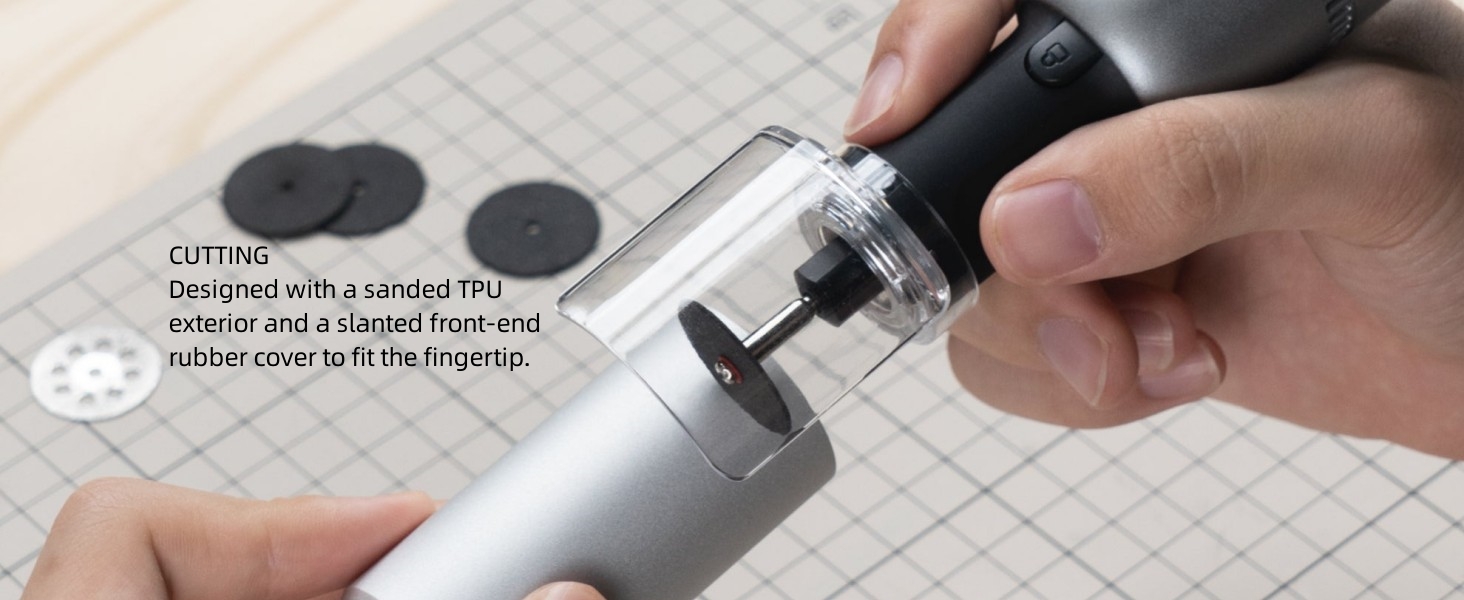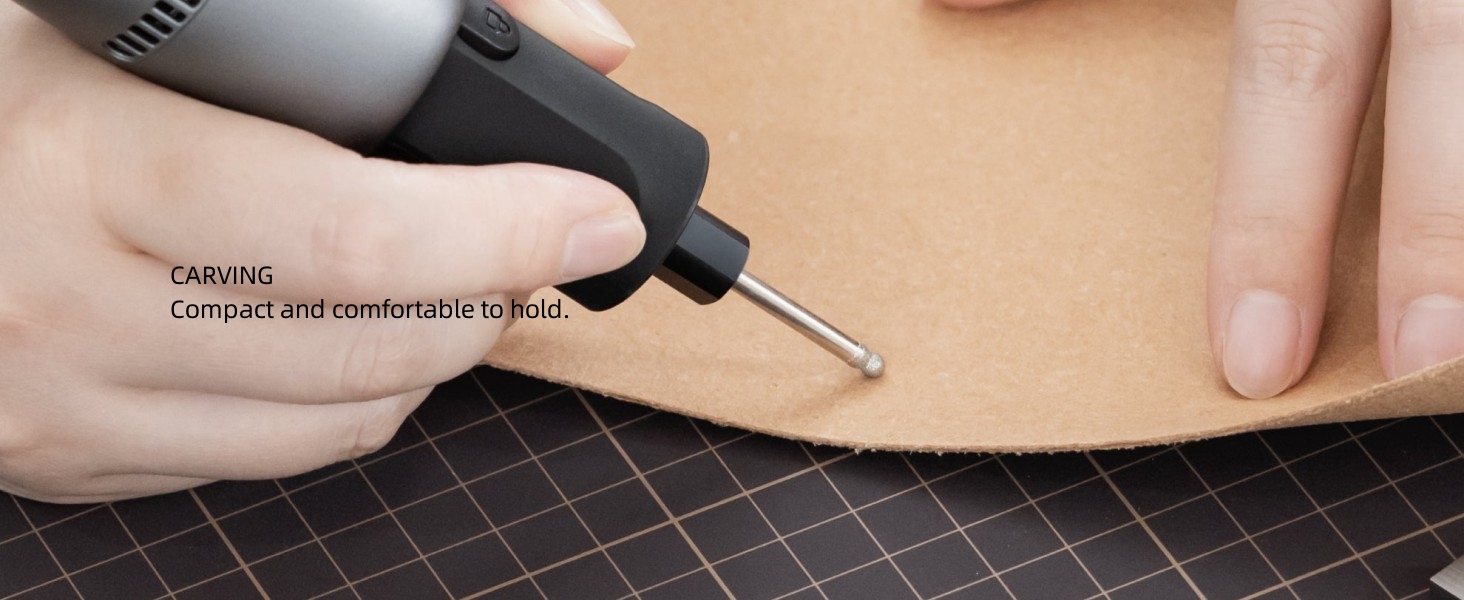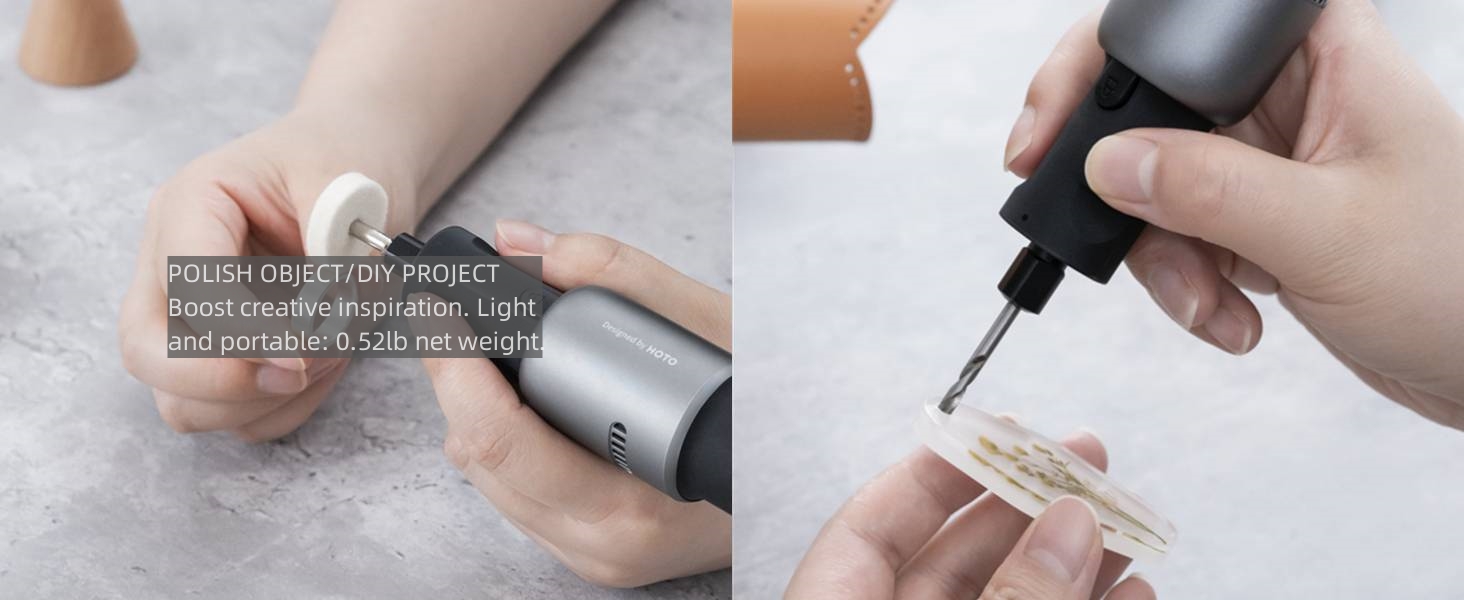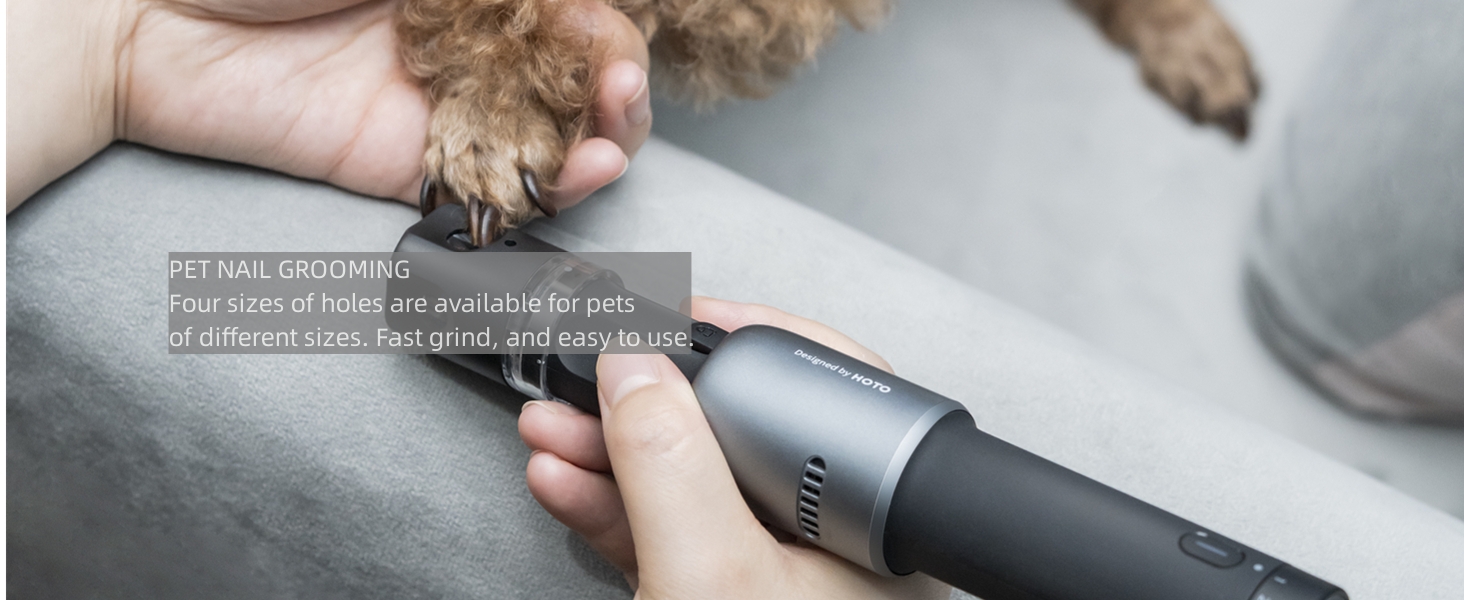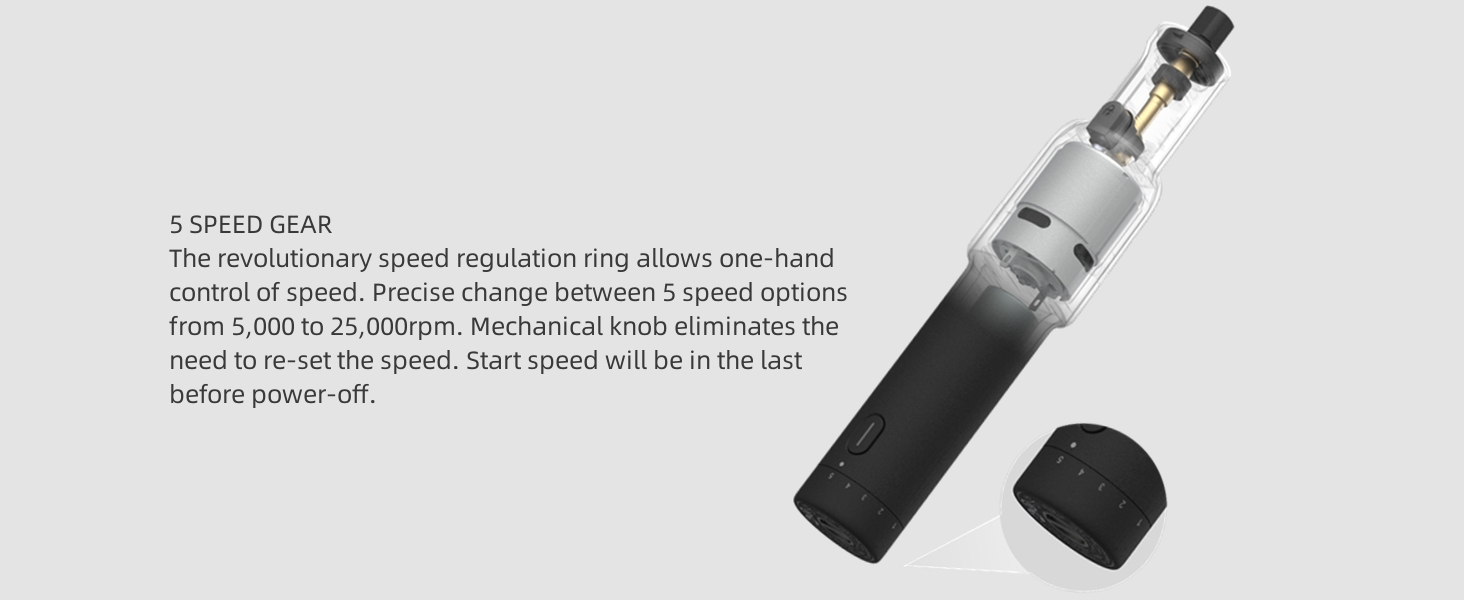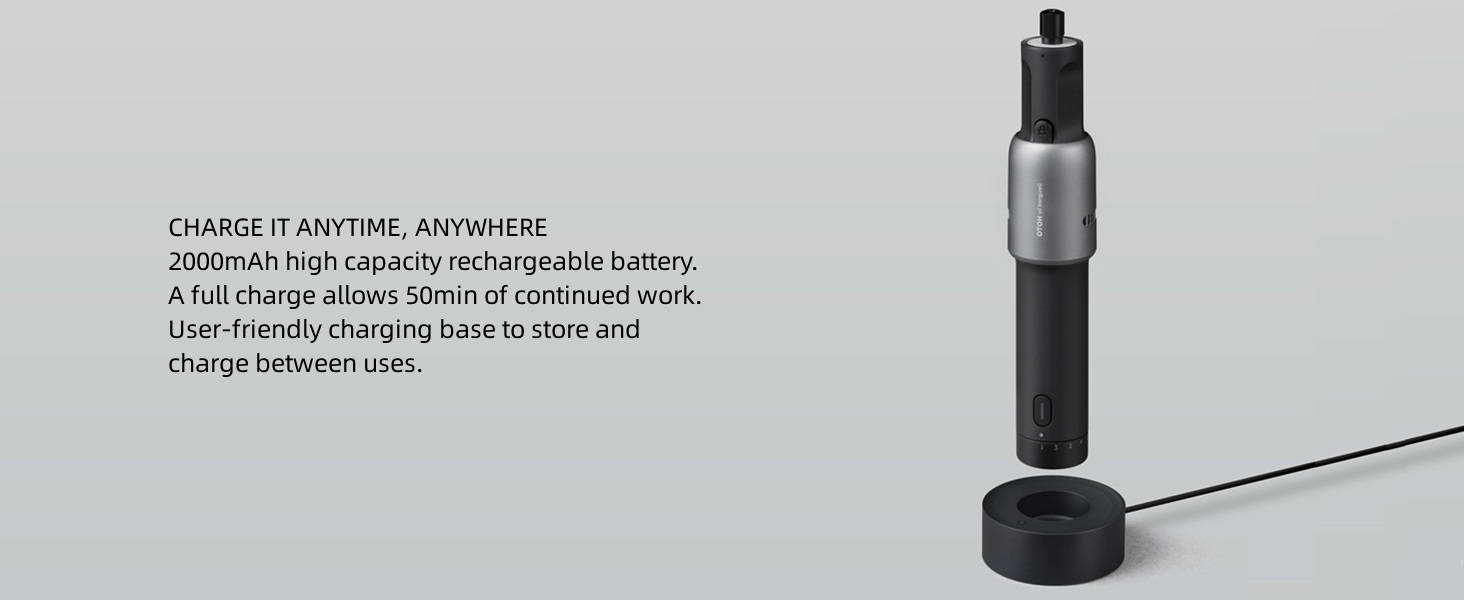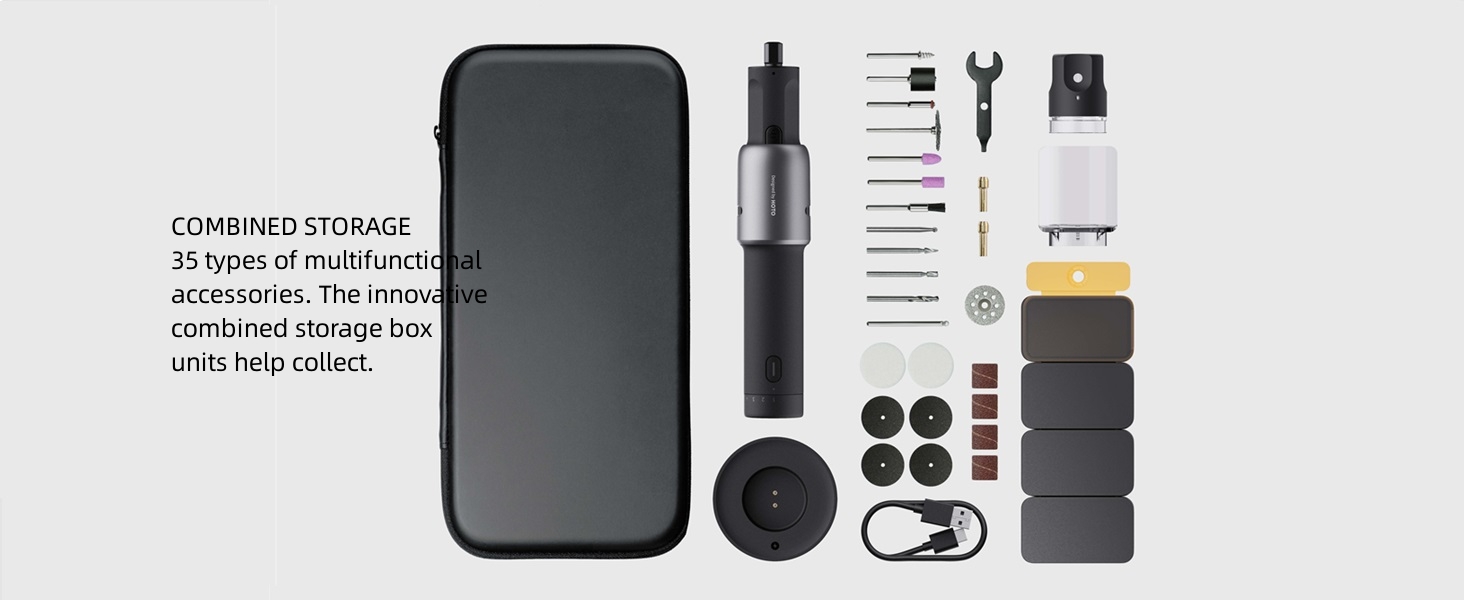 | | |
| --- | --- |
| Voltage | ‎4 Volts (DC) |
| Power Source | ‎Battery Powered |
| Color | ‎Dark Grey |
| Special Feature | ‎Cordless |
| Included Components | ‎‎35 pcs Cordless rotary tool kit: 1 x Cordless rotary tool, 1 x Type-C cable, 1 x Charging base, 1 x Pet nail grinder, 1 x Shield 1 x EVA storage bag, Multifunctional accessories: 3 x Milling cutter, 1 x Diamond grinding needle, 1 x Drilling bit, 1 x Felt wheel, 1 x Diamond cutting blade, 1 x Cutting blade, 1 x Sand ring, 2 x Corundum grinding head, 1 x Disc metal brush, 1 x Nylon brush, 1 x Sand ring stretching wheel, 1 x Core bar of the cutting blade, 1 x Core bar of felt wheel, 1 x Wrench, 1 x Clamping head(2.3mm) |
| Item Weight | ‎0.52 Pounds |
| Maximum Rotational Speed | ‎25000 RPM |
| Number of Batteries | ‎1 Lithium Ion batteries required. (included) |
| Style | ‎Minimalist,Tool |
| Item Dimensions LxWxH | ‎7.48 x 1.19 x 1.19 inches |
| Minimum Speed | ‎5000 RPM |
| Manufacturer | ‎HOTO |
| Part Number | ‎L03 |
| Item Weight | ‎8.3 ounces |
| Product Dimensions | ‎7.48 x 1.19 x 1.19 inches |
| Item model number | ‎L03 |
| Batteries | ‎1 Lithium Ion batteries required. (included) |
| Type of Bulb | ‎LED |
| Special Features | ‎Cordless |
| Usage | ‎‎35 types of multifunctional accessories, Type-C charging base, mechanical knob, 25,000RPM, lightweight body, 2000mAh high capacity rechargeable battery, removable shield, zipper EVA storage bag |
| Batteries Included? | ‎Yes |
| Batteries Required? | ‎Yes |