1200-yard Range, 6X Magnification, Flag Lock, Silicone Eyepiece, Real-time Measurements, Magnetic Attachment, USB-C Charging, Ideal for Golf & Hunting Enthusiasts
🔭1200-YARD EXTRA-LONG RANGE & 6X MAGNIFICATION: With a range of up to 1200 yards and 6x magnification, it's easy to spot distant objects.
Rotate the focusing knob and freely adjust the focal length with one hand.
Supports two units: Yards/Meters.
It's rated with IPX4 water resistance, making it suitable for use in adverse weather conditions.

🔭PRECISE & CONCISE: With 0.5-second instant feedback and a tolerance of ±1-yard, precisely display measurement results in real-time.
Mode Button and Reading Button, two-button design, easy to switch the function mode and choose single or continuous measurement.

🔭SLOPE COMPENSATION & FLAG LOCK: Slope Compensation - Features a slope compensation laser to adjust changes in gradient for more accurate measurements.
Flag Lock - Prioritizes the flag and separates it from the background for faster measurements.

🔭TYPE-C RECHARGEABLE & ULTRA-LONG ENDURANCE: Built-in 730mAh high-capacity batteries which provide up to 5,000 simulated real-world environment measurements, or 20,000 consecutive on/off switch measurements on a full charge.
No need to change batteries frequently.
The device automatically shuts down after 10 seconds of no operation.

🔭COMFORTABLE & PORTABLE: Weighing only 7.05 ounces, it is comfortable to operate with one hand.
Solid ABS case in matte black and silver, with magnets integrated on the right side for easy attachment to any magnetic object.
Accessorized with a PU waist bag with magnetic closure.
Lanyard hole for easy portability.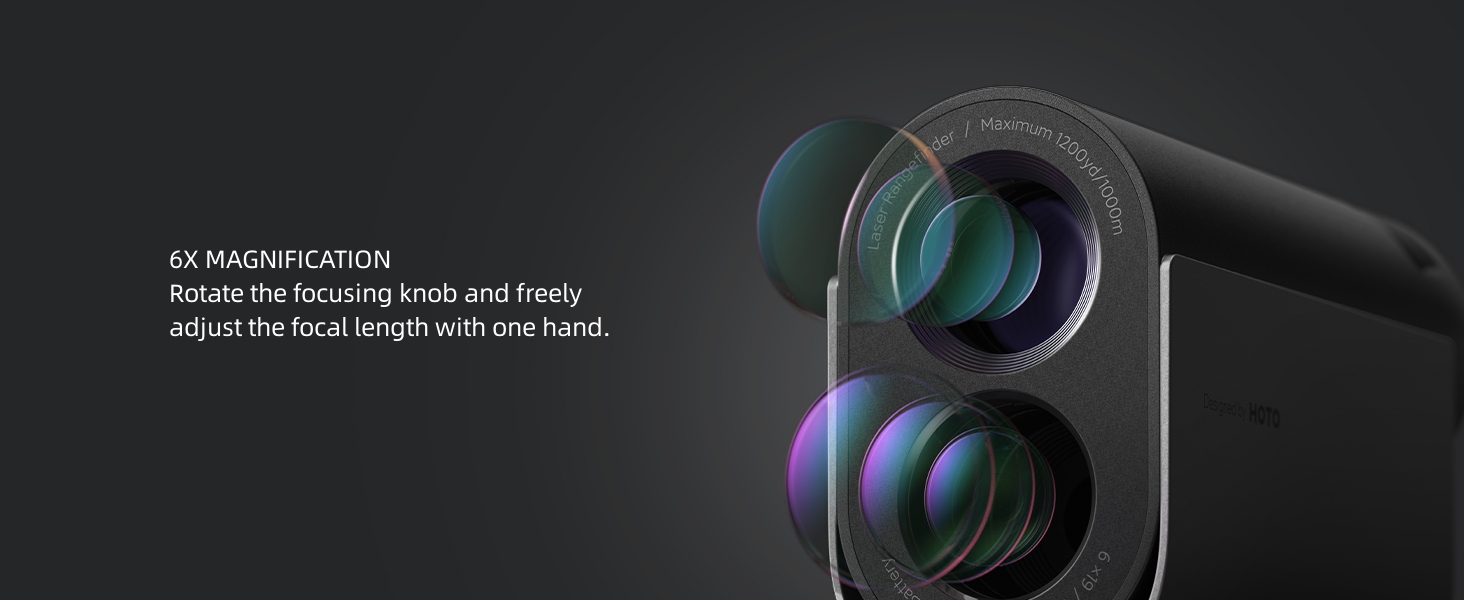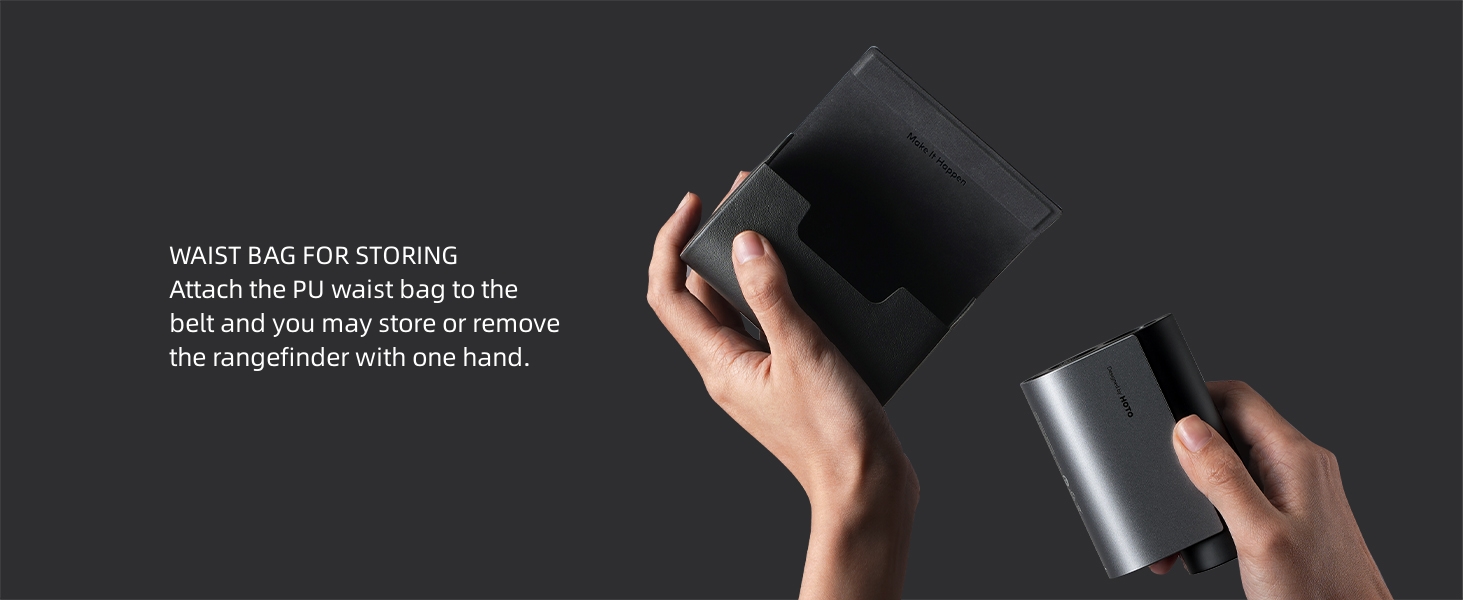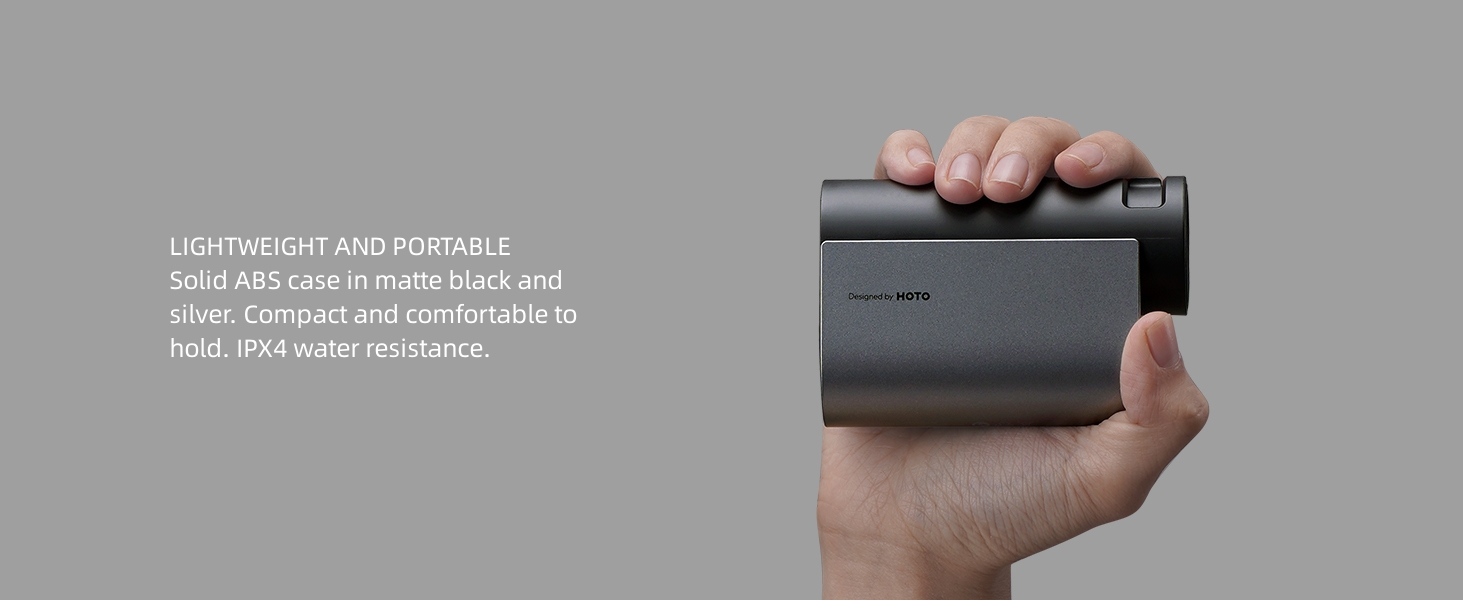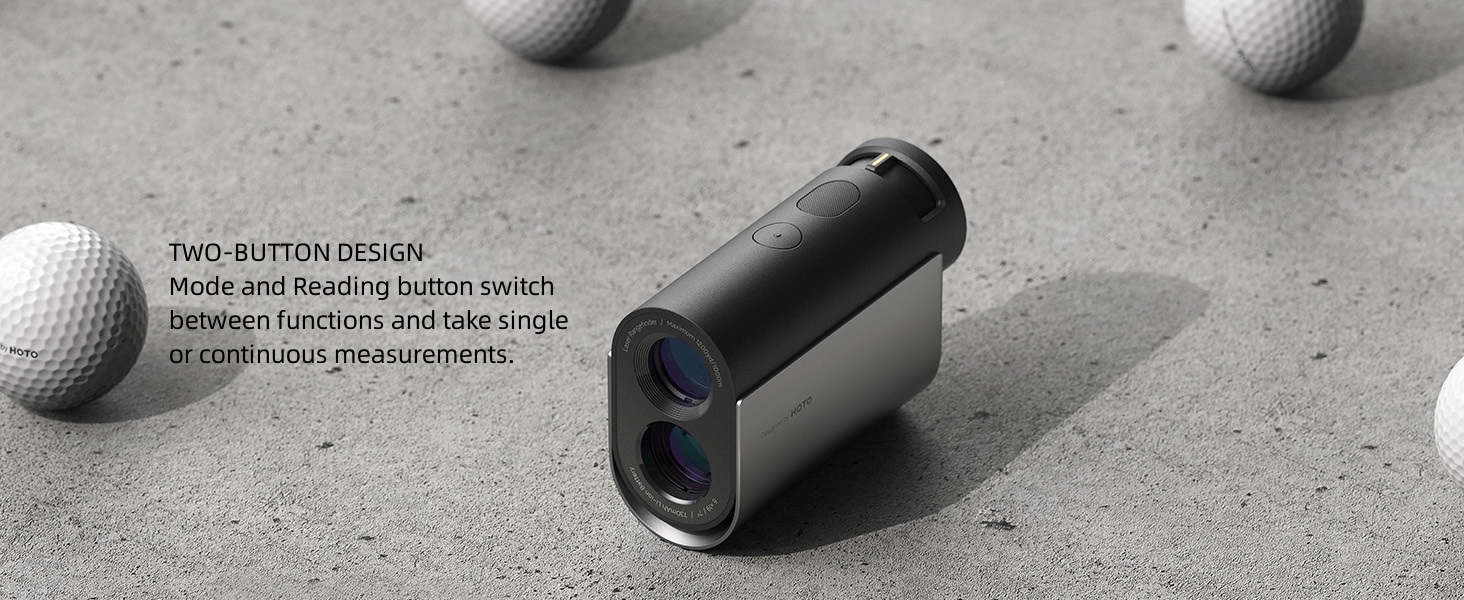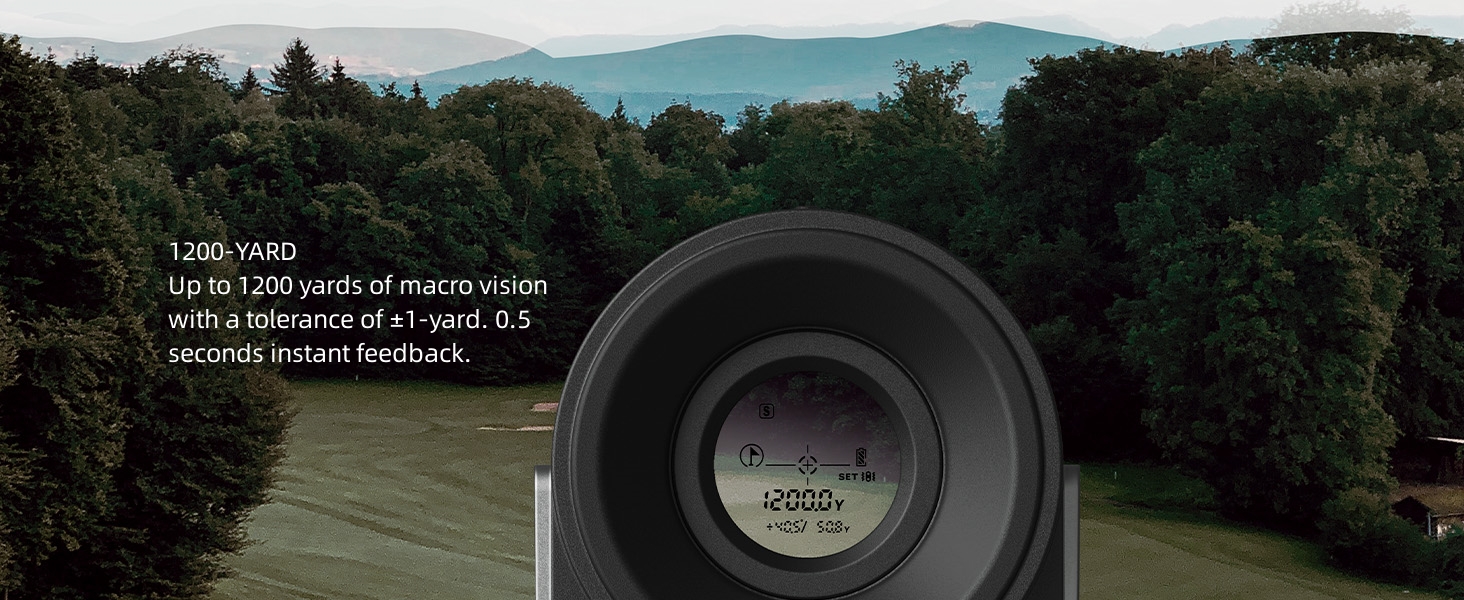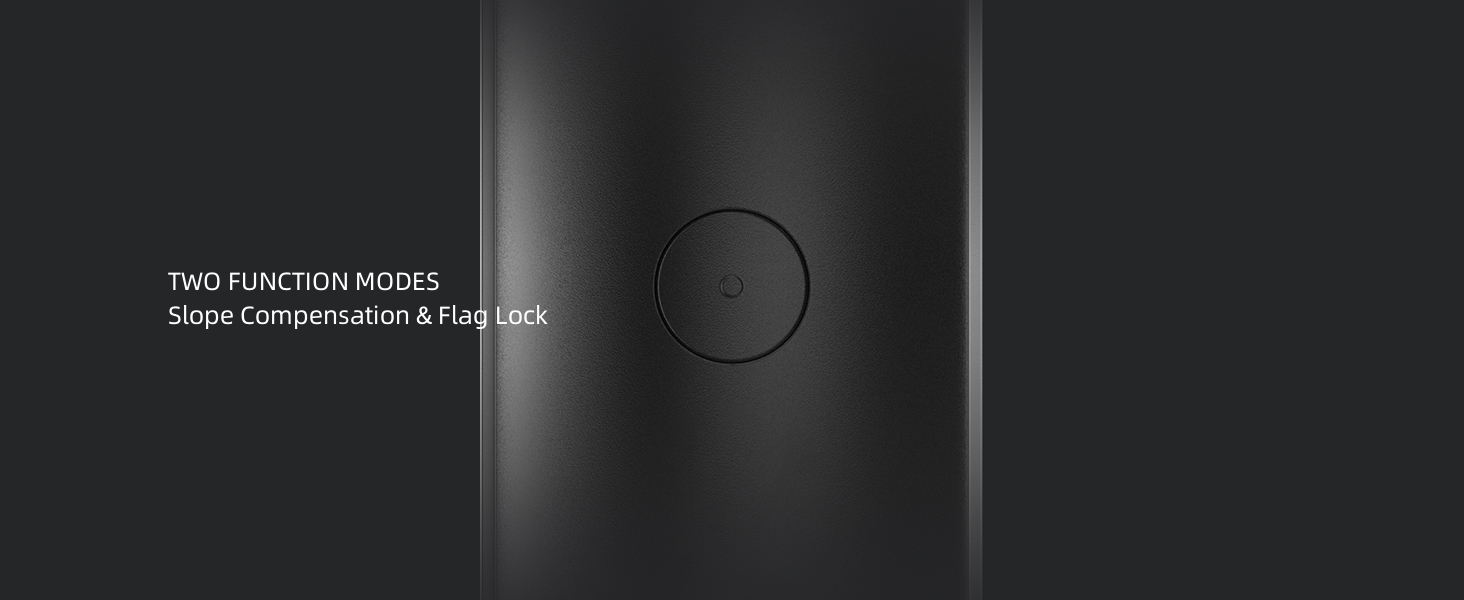 SILICONE EYE PIECE

For a more comfortable use.
SLOPE COMPENSATION LASER

Adapts to the needs of the field.
MAGNETIC ATTACHMENT

Stick to any magnetic object.
LANYARD HOLE

Convenient to carry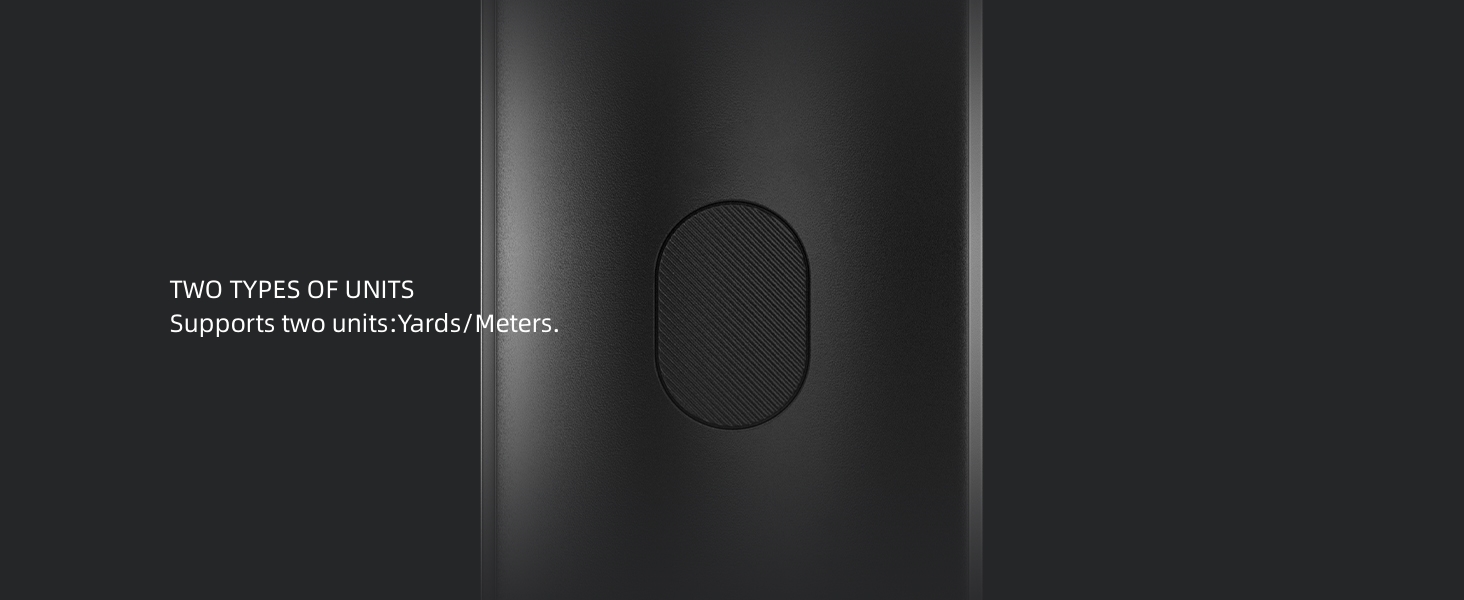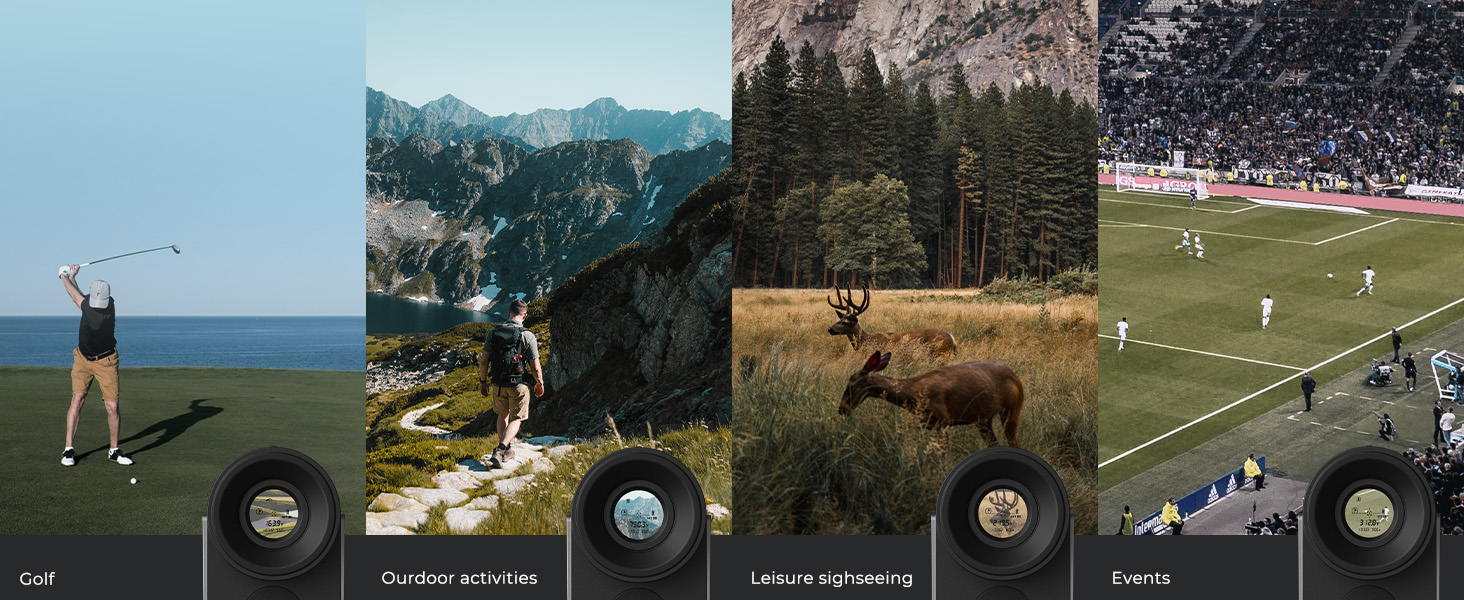 | | |
| --- | --- |
| Brand | ‎HOTO |
| Are Batteries Included | ‎Yes |
| Material | ‎Acrylonitrile Butadiene Styrene |
| Sport | ‎Golf, hunting |
| Item Weight | ‎300 Grams |
| Item Dimensions LxWxH | ‎3.96 x 1.57 x 2.7 inches |
| Water Resistance Level | ‎Water Resistant |
| Magnification Maximum | ‎6 x |
| International Protection Rating | ‎IP54 |
| Item Package Dimensions L x W x H | ‎5.2 x 4.25 x 2.32 inches |
| Package Weight | ‎0.33 Kilograms |
| Brand Name | ‎HOTO |
| Warranty Description | ‎2years |
| Model Name | ‎KE1000 |
| Manufacturer | ‎HOTO |
| Included Components | ‎Golf Laser Rangefinder |